April 11 - April 14, 2005
Accreditation:
AANA Preapproval Code: 26782
Total Program: 24 CEU's
General Conference Agenda
Monday, April 11, 2005
6 CEU's
Dr. Hernando DeSoto
Anesthesiologist, Gainesville, Florida
0730—1300
Pediatric Dilemmas in the Outpatient
The Adult Outpatient: Current Issues
Anesthesia for Obstetric Emergencies
LMA: What's Old, What's New
The Child with a Difficult Airway
Questions and Group Discussion
Tuesday, April 12, 2005
6 CEU's
Dr. Hernando DeSoto,
Anesthesiologist, Gainesville, Florida
0730—1300
Sevoflurane: Beyond Pediatrics
Anesthesia Outside the OR in Children
A Fire in the Operating Room: Can it happen to me?
Management of the Geriatric Patient
Cardiac Consultation: Is it Necessary?
Sleep Apnea and Anesthesia
Questions and Group Discussion
Wednesday, April 13, 2005
6 CEU's
Art Zwerling MS, MSN, CRNA, FAAPM
University of Pennsylvania College of Nurse Anesthesia Program
0700– 1230
Addiction is a Brain Disease: Does it matter to the Anesthesia Provider?
Complications of Neuroaxial Anesthesia— What me Worry?
Anesthetic considerations for Bariatric Surgery
Current controversies in Anti-Ometric Therapeutics
Hypothermia in the OR: Fact or Fiction
Group Discussion and Questions
Thursday, April 14, 2005
6 CEU's
Michael Booth, CRNA, MS
Assistant Program Director, Drexel University
0730-1300
Wilson Case
Problem Based Case Study: "The John Chin Case"
The Anesthesia Care for a patient with Cycle Cell Anemia: A case study
Serendipity of Oximetry
Serendipity of Capnography
Questions and Discussion
The Westin St. John Resort and Villas
U.S. Virgin Islands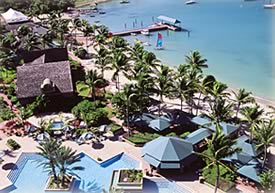 Two-thirds national park, the tiny island of St. John is home to virgin forests, hiking trails, an underwater snorkeling trail and the magnificent Westin St. John Resort and Villas.
Overlooking Great Cruz Bay, the resort features 96 vacation villas, 13 townhouses and 7 suites. Turquoise bays and white sand beaches are a delightful backdrop for snorkeling, kayaking, tennis and swimming in a freshwater pool with its own waterfall. Enjoy aqua aerobics or rent a jeep at the resort to explore the island. Don't forget to take along a picnic from the Mango Deli - the perfect complement to any adventure. As the sun sets, enjoy Caribbean specialties in open-air splendor, or relax with reggae and calypso music in the lounges.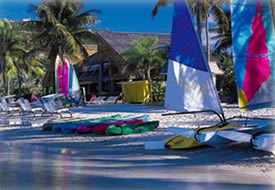 Other features available for resort guests:
Westin Kids Club®
Water Sports (boat rental, scuba diving, snorkeling, windsurfing, deep-sea fishing, rafting, parasailing and kayaking)
State-of-the-art fitness center including weight machines, cardiovascular equipment, fitness classes, saunas, spa services, and massage treatments
Quarter-acre swimming pool and two adjacent hot tubs
18-hole golf course on nearby St. Thomas
Tennis Center with six lighted tennis courts, tennis programs, and pro shop
Private 1,200-foot-long white-sand beach
Beach activities and games
Fine and casual dining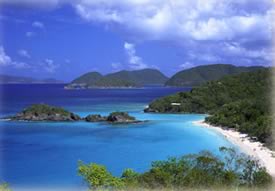 Year-round average temperature of 85 degrees
Accommodations/Additional Services:
A block of rooms has been reserved. In order to offer the discounted conference rate, please contact us and we will arrange your accommodations! You may reserve rooms at the group rate for 3 days before and after the scheduled conference times - based on availability. (As of 1/28/05 th resort is completely booked for April 15th & 16th.)
Rates:
Run of the House rate is sold out.
Run of the Ocean is available for $249 based on double occupancy.
$45.00 charge for each additional adult (over 2) occupying the room
$3.00 Houskeeping fee
The cut off date for accepting reservations into this room block is March 11, 2005. Reservations requests received after 5:00pm local time at the Hotel on the cut off date will be accepted on a space and rate availability basis.
Round trip portage from airport to island. $73.00 per adult, $53.00 per child (4-12 years of age), free for children under the age of 3.
Shopping in ST. THOMAS: (Free Shuttle Service Between ST. Thomas and St. John's)
The Virgin Islands have a long history of being a PRIME SHOPPING DESTINATION. In the 1700 and 1800's the islands were key locations for trade. The calm and natural harbors found in the Virgin Islands were inviting to boats of all kinds. Merchants dominated Charlotte Amalie, St. Thomas and Christiana, St. Croix. The free trade rules of the time meant traders from all nations could sell their wares in the Virgin Islands without being affected by disputes in Europe. Today the tradition of beautiful location and great shopping continues.
The Islands bustling ports are still line with goods from all over the world. In the yesteryears warehouses lined the streets and alleys– today these warehouses have been renovated into plush air-conditioned boutiques and shops that showcase everything from precious stones and jewelry to electronics, art and souvenirs.
Recreation and Service: Call 340-693-8000 for more information or reservation.
Water Sports: Scuba Diving, Snorkeling, Deep Sea Fishing, Windsurfing, Parasailing, Rafting, and Kayaking , Boat and Jet Ski Rentals.
Golfing Experience: Play Mahogany Run's 18 Championship Holes, including the famous "Devils Triangle" were designed by George and Tom Fazio with challenge in mind. The breathtaking coastline of St. Thomas and natural contours of its hills and valleys combine with year-round sunshine and tropical flora to create the golfing thrill of a lifetime. Greens and 1/2 Cart (18 Holes) $130.00, (9 Holes) $95.00 and Twilight (18 Holes) $105.00
Spa: Reduce Tension and relieve the negative effects of everyday stress. Expert message therapists will restore your sense of well-being.
Other Local Attractions
Virgin Islands National Park - 50 Feet
Limnos Charters - 50 Feet
Adventurer Catamaran (Day Trips) - 50 Feet
Cruz Bay (Shopping) - 1 Mile
Coral World - 5 Miles
St. John Island Beaches - 5 Miles
Charlotte Amalie - 10 Miles